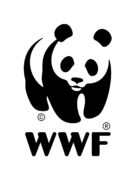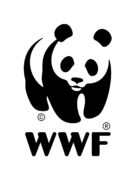 -- Like and keep following our FB and again you are gonna have a chance to win a free entrance tickets to our follow up conference in 2021 --

* This event was held under a patronage of the President of the Slovak Republic Mrs. Zuzana Caputova *

We are proud that WWF Slovakia, which represents WWF - the World Wildlife Fund, that is one of the world's largest nature conservation organizations, was also taking patronage over our conference in 2019.

All in 3 minutes video from CLIMATE CONFERENCE SLOVAKIA 2019 below



Program of the 2nd CLIMATE CONFERENCE SLOVAKIA 2019 can be found further down below.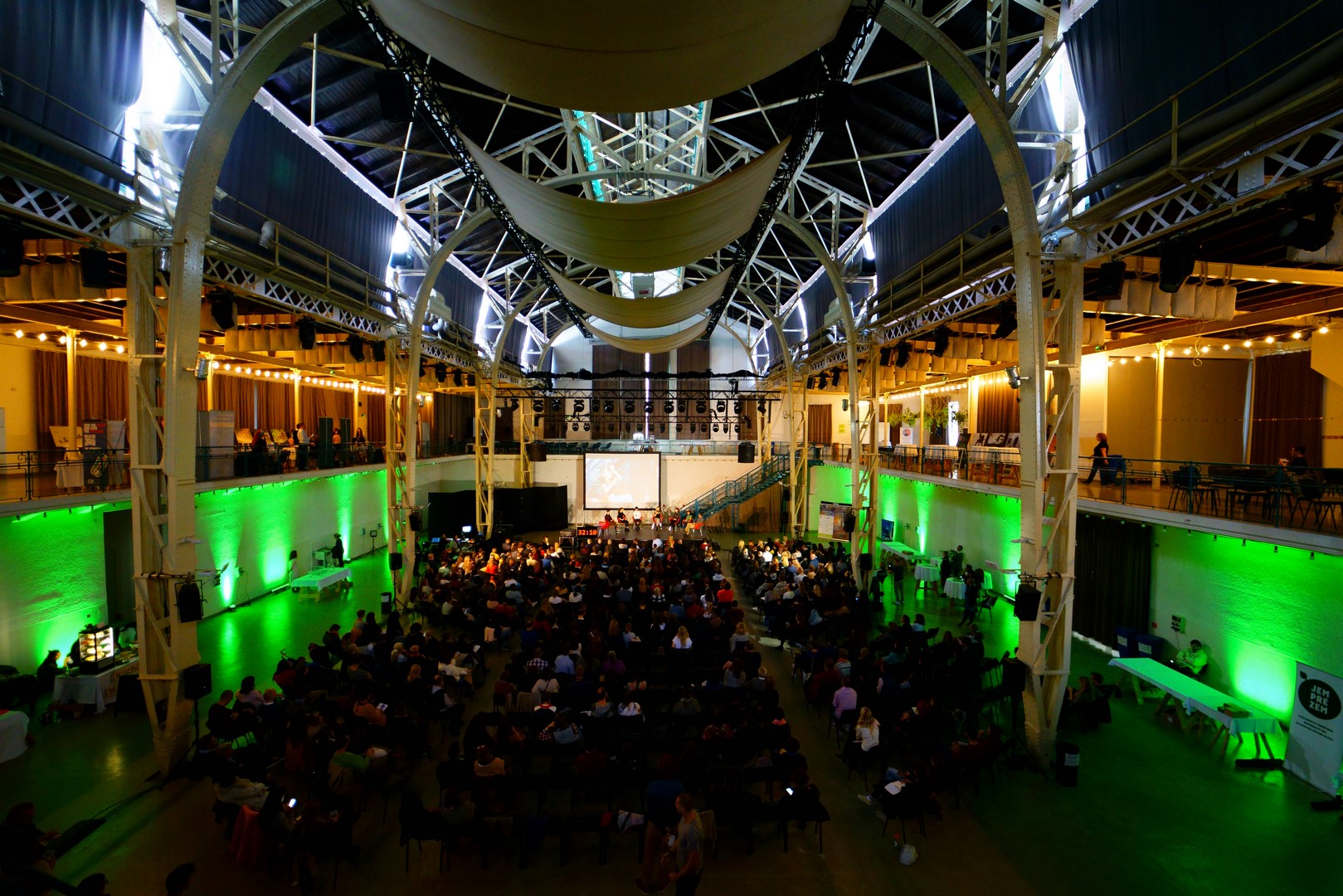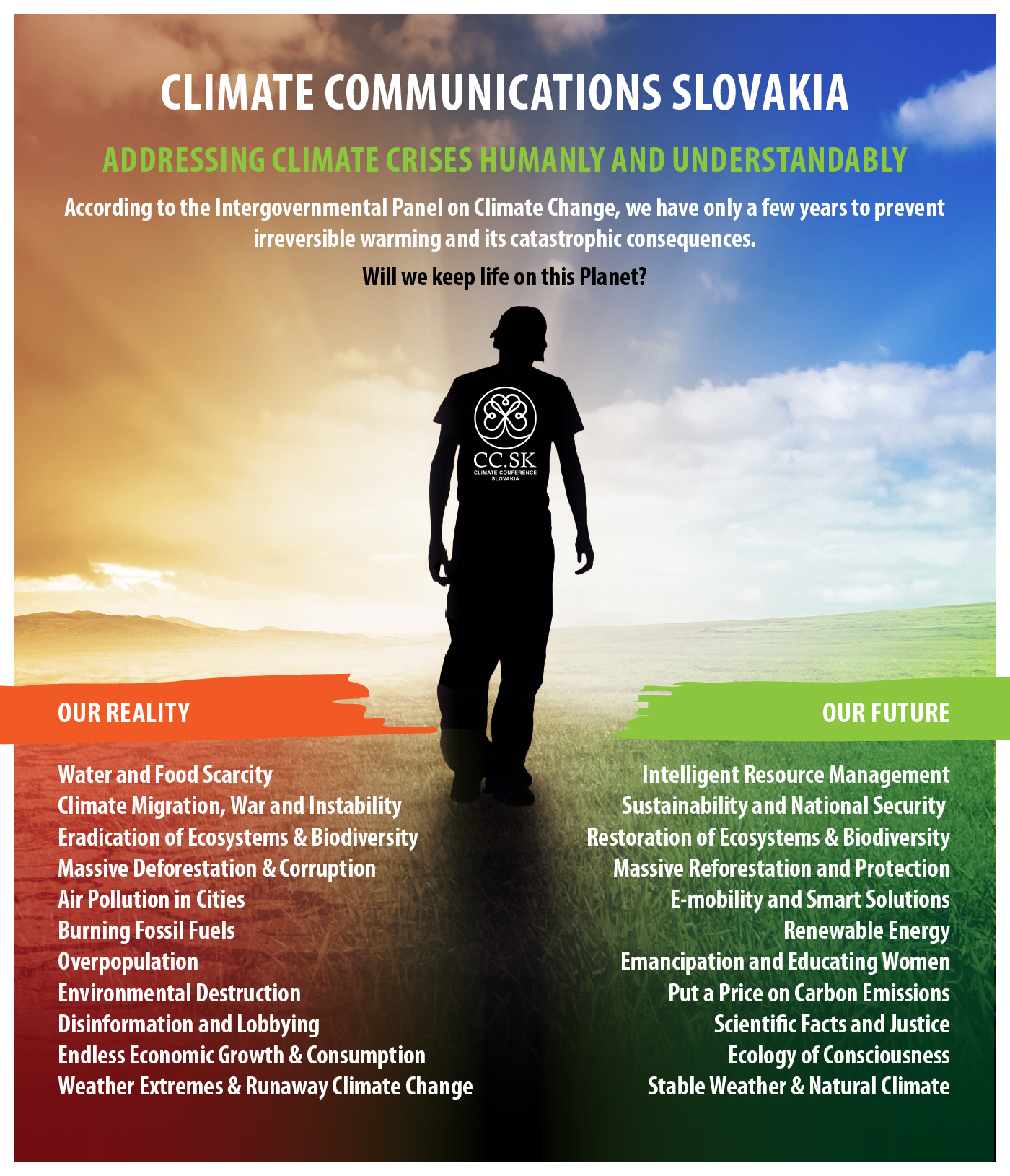 Special Guest: Dr Katharine Hayhoe

is a professor in the department of political science at Texas Tech University and director of itsClimate Science Center. She was a lead author on the Climate Science Special Report, part of the fourth US National Climate Assessment. Hayhoe is also a science advisor on the US documentary series Years of Living Dangerouslyand was named as one of Time magazine's 100 Most Influential People in 2014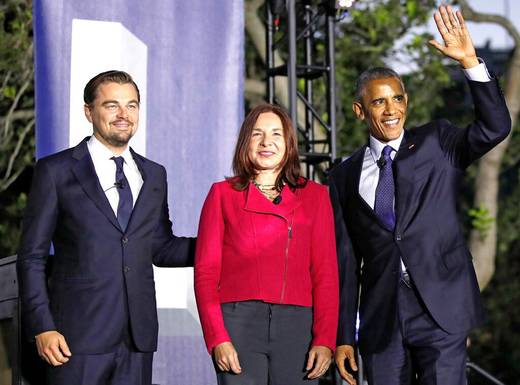 On the picture: from left Leonardo DiCaprio, Dr Katharine Hayhoe, president Barack Obama

What's going on with the Planet? Should we all panic and is this really our problem? How are we all linked to what's happening to life on other continents?
---
You were accompanied throughout the whole conference by: a TV editor, presenter and moderator,
founder of CLIMATE COMMUNICATIONS SLOVAKIA

DANIELA PIRŠELOVÁ (left) and Dr Katharine Hayhoe (right)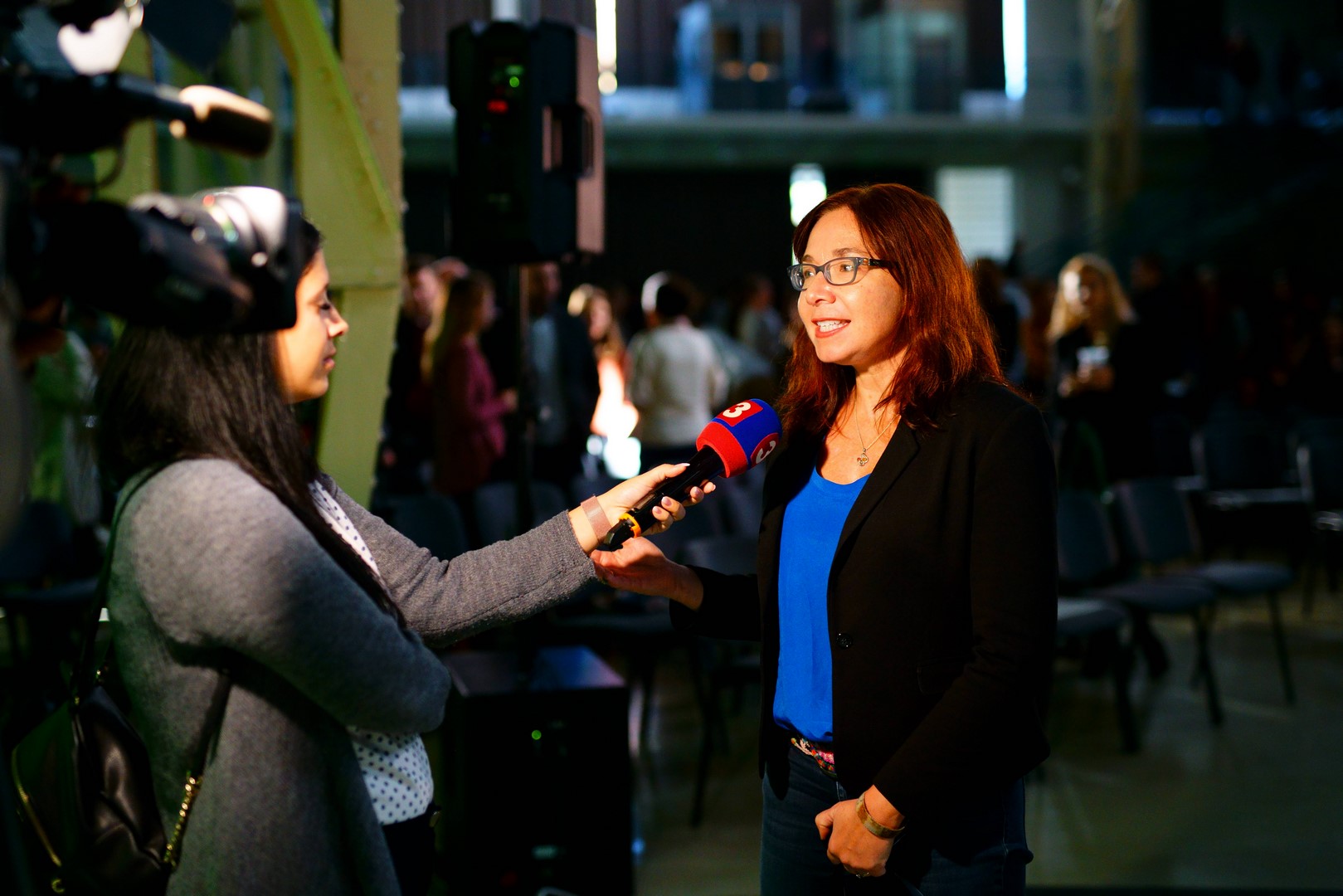 ---
---
---
Stará Tržnica (Old Market), Bratislava - October 6, 2019
SNP 25, 81101 Bratislava, Slovakia

Let's Unite for a Better & Brighter Future
We Are Looking Forward To You on the 3rd conference in 2021

Stay Tuned this time ONLINE for 2021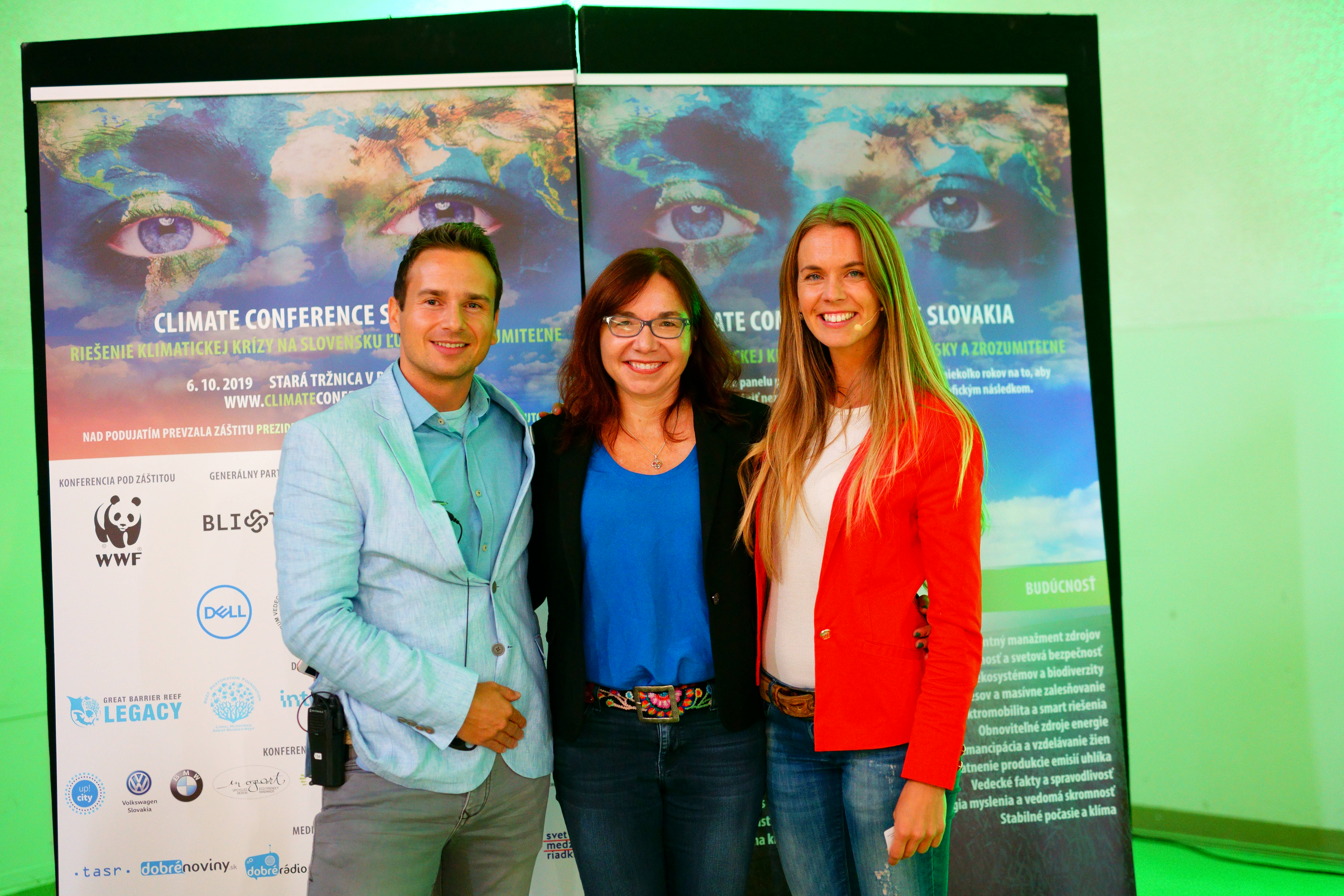 REGISTRATION'S FINISHED - 2019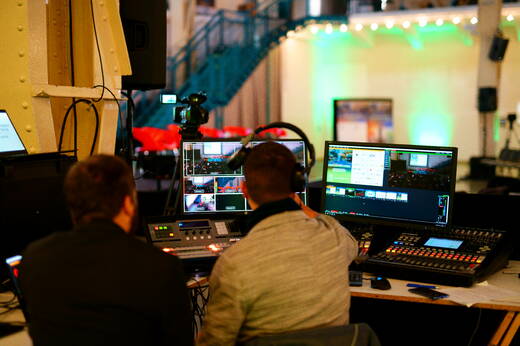 ---
LIVE VIDEO STREAMING
---
During October 6, 2019, we went live / online
with the participation of 1300+ website and
600+ conference participants




---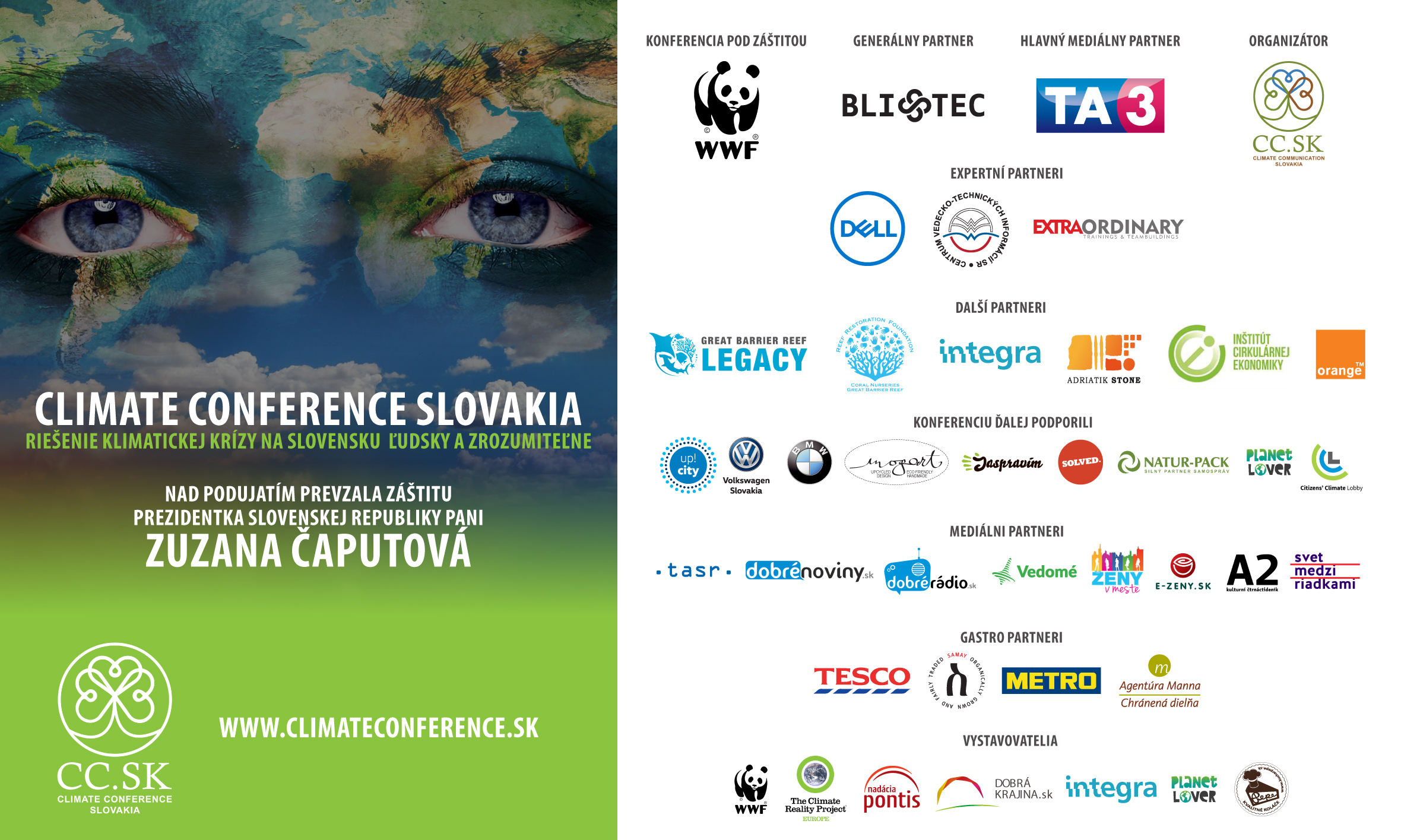 ---
All in 3 minutes from our previous conference in 2017
---
---
Daniela Pirselova about before our 1. Climate Conference Slovakia in 2017
---
CLIMATE CONFERENCE SLOVAKIA 2017 ALL CONFERENCE PANELS HERE BELOW




---
For more info about our other activities and initiatives
about the Climate Crises and Climate Change see below

Our CLIMATE COMMUNICATIONS SLOVAKIA other non-for profit activities

WHO ARE Daniela and Peter?
NEW INITIATIVES & INTERVIEWS 2017 / 2018
MISSION AUSTRALIA 2018 "Reef Restoration Foundation" & "Great Barrier Reef Legacy"