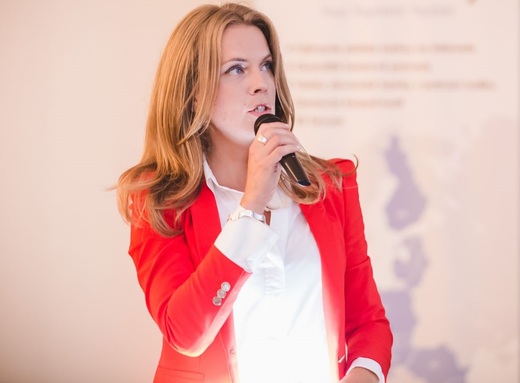 Pre slovenčinu a náš príbeh prečo my spoločne? kliknite tu
CLIMATE CONFERENCE SLOVAKIA &
CLIMATE COMMUNICATIONS SLOVAKIA
Addressing Climate Crises Humanly and Understandably
Daniela Piršelová - Founder
& Peter Krajčík - Co-founder
We Say & We Take Action...
There are plenty of conferences, workshops, talks, initiatives, plaforms and they are all quite the same.
1. We are convinced that our Climate Conference Slovakia via CLIMATE COMMUNICATIONS SLOVAKIA organization is unique and different! In what? In her quest for clarity, addressing, her attempt to capture linkages and their relationships, and in her vision of finding practical solutions and continuity. And since we are quite aware that CC.SK can't just save the world herself, for now, we start at home, in Slovakia. Here we live, here we are needed and here we want to be useful the most.

See our other activities of CLIMATE COMMUNICATIONS SLOVAKIA as Civic Assocation (NGO):
2. Pushing climate crises topics to the Slovak media.
3. Cooperating with The Union of Towns and Cities Slovakia (ÚMS) to prepare municipalities and take appropriate steps to fight climate crises and to officially declare climate emergency.
4. Mission Australia, helping to replant corals on the most damaged sections of the reefs caused by global warming and climate change.
5. Bringing exclusively An Inconvenient Sequel: Truth To Power documentary movie back in 2017 to most of the Slovak Cinemas to raise awareness on climate crises in Slovakia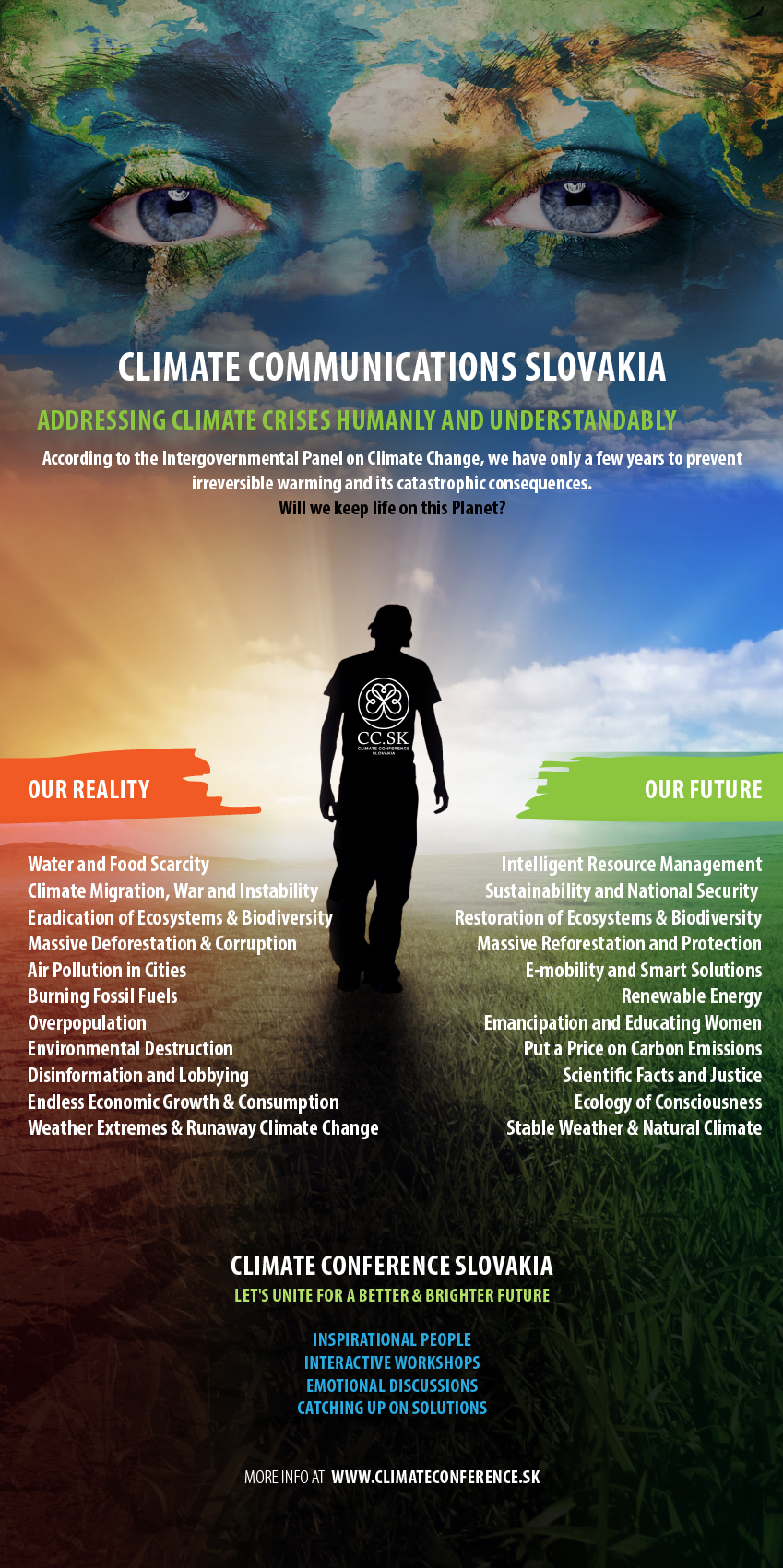 We want to simplify and to bring much closer the theme of climate change for individual target groups - from government, through the public sector and the third sector, from the business environment, through schools, the media and experts themselves to various generations. She wants to support demand and supply market change, to promote mutual cooperation of target groups and look for alternatives that will have a promising ecological and economic benefit for our country, for our society and for each of us.


We are going to communicate the abstract theme of climate change in its entire context and complexity in a humanly comprehensible and clear form. To efficiently link individual target groups to create the right place for you, together, we will be able to look for real solutions to fight back the climate change together.


Whether we like it or not, we believe in it or not, we ignore it or not - this topic affects every one of us - our everyday life, our health, our work, our business, as well as our economy, culture and society at all, regardless of our social status, education , material security, regardless of our plans and goals, climate change will be there to limit jeopardize all living on this Planet. We all want and need to live with no difference - live our lives with dignity, quality and perspective.


Join us and help us to support our vision of an Eco-progressive Slovakia and CLIMATE COMMUNICATIONS SLOVAKIA. It is more than necessary to do this right now and not only for ourselves and for our generations.. As our odds right now don't look good, we are looking forward to seeing you on our annual event to speak up and to take action for the better and cleaner future!




Our following and long expected initiative as 3rd conference is coming up. "Stay Tuned"
WHY SHOULD YOU JOIN US AND COME TO OUR COMING UP CLIMATE CONFERENCE SLOVAKIA IN 2019?
AS AN INDIVIDUAL - for sake of you as well as your children, for your life and your future!
IF YOU ARE A COMPANY REPRESENTATIVE - you have an influence, an inspiration, take advantage of it!
IF YOU ARE A STATE OR PUBLIC ADMINISTRATION'S REPRESENTATIVE - you have a responsibility, an opportunity to change the affairs of society for the better, use it!
IF YOU ARE A THIRD SECTOR REPRESENTATIVE - you know how to ally, fight for the right things, do it!
IF YOU ARE A MEDIA REPRESENTATIVE - you are under attention of many, have power, responsibility, show it!
IF YOU ARE A POLITICIAN - you can change the whole world for better, what are you waiting for?