Who "we" are
Daniela Piršelová, Founder, Organizer a Moderator of CC.SK ( Climate Communications Slovakia & Climate Conference Slovakia)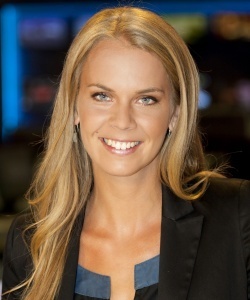 Has more than 10 years of experience with media and PR. Worked at the Ministry of Economy of the Slovak Republic as a minister's spokesperson with a focus on energy and the business environment. In recent years, she's been working in well-known private news television as a business-oriented redactor / editor of a TV news show called "Biznis" and works as daily news reporter as well. She focuses mainly on topics related to human resources, economy, business environment, energy and the environment.
She enjoys communication and is the holder of the Diploma Protocol and Communication Skills Certificates, Communication Skills in Working and Personal Relations Certificate by PCA C. Rogers and holds a certificate of the Institute of Modern Communication in Bratislava.
She loves life, she's a very positive person, she protects everything alive, constantly keeps on self-education and on moving forward, she investigates and searches for linkages, she creates, she organizes, she likes to see the results of her activities and the way things can be changed and done for a better good. She's a passionate horse "whisperer" and dancer, relaxes when doing various types of sport and absolutely enjoys eating, she loves to share her life with her surroundings, friends, family and above all with her very much loved partner ;-)
Peter Krajčík, Climate Leader - The Climate Reality Project, Project & Event Manager, Co-founder CC.SK ( Climate Communications Slovakia & Climate Conference Slovakia)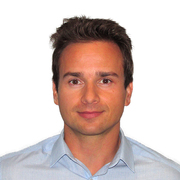 His start was a small business with ultra-low-energy recycled plastic computers, then his exposure to the London emissions markets from renewables such as Hydro Energy, Methane Capture, and HFC 23 capture projects. Even though he felt that the positive change he was making to support the transition to a low-carbon economy would eventually come, he felt he could be of a greater use and faster change against the human-induced and accelerated climate change which needs to be addressed at all levels of society.
In 2013, he finally and officially became a climate leader of the former US Vice President, the Nobel Prize winner, his mentor, Mr. Al Gore, chairman of "The Climate Reality Project". Becoming a climate leader has allowed him to see more and more complicated connections as well as gave him an official access to a wealth of up-to-date data from an organizations like NASA, NOAA, or the IPCC to expand awareness of the threats of climate change as well as its economic and social impacts. When you look at Mr. Al Gore's "An Inconvenient Truth / or soon coming Sequel", as well as Leonardo DiCaprio's "The Eleventh Hour," or the "Before the Flood," or perhaps a great TV Series "YEARS of Living Dangerously", you suddenly realize that we are no longer in a catastrophic Hollywood scripted movie. But we are in our reality, our true and sad reality here and now.
"His thanks go to his partner Daniela who has been committed to looking for options, solutions and ways to fight climate change along with him through this conference. She has created room for his further exploration and progress for a positive change with the common goal of protecting our only Home and living in harmony with non-selfish values. "
He loves life and all living, but he confesses, he has lost his trust in people. However, he does not give up easily and he's determined to fight back for real values ​​and look for better solutions in order to live a cleaner and brighter life on this Planet. On the other hand his energy is concentrated on his very two life passions, his partner Daniela and Free-diving in the seas and oceans along with preserving and conserving activities, with all that has remained alive in there yet!